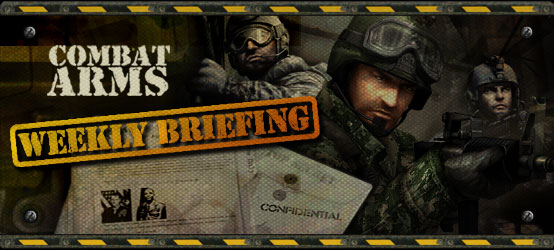 Official Communiqué: Combat Arms Command, March 25, 2011
Attention Soldiers!
It's been quite a week in Combat Arms. The March update, Operation: Reload has gone live and you're going to want to read our story to find out what's new. There are some great events running, a last shot at taking advantage of our Netflix offer, and the second full episode of Blabber Box. We also give a shout out to the Combat Arms Wiki team in our Community Spotlight, and induct one into the Hall of Fame! Stick with the Weekly Briefing for everything you need to know about Combat Arms!
Headlines
Fireteam Explosion!
Gather your squad and get ready to blast your way through some Fireteam matches this weekend! Not only will you receive FREE Respawn Tokens, not only will you get +50% EXP and GP when playing Fireteam, but for the first time you'll get a Mini Mission with every match!
Ready, Aim...
March Content Update - Operation: Reload
Check out what's been "reloaded" this month. We have another huge list of bugs that have been squashed along with some exciting new weapons. On top of that, we made updates to the MYST Supply Crate to make it more valuable with bigger rewards. Plus, if you look really carefully you may find a clue to some upcoming content!
Lock and Load!
Watch the Second Episode of Blabber Box!
It's that time again. The second episode of the BlockParty Blabber Box is live! Blabber Box features updates on Nexon's games from the producers themselves, sketches, animated shorts, comments from the players, and a whole lot more.
Open the Box!
Celebrate the 100 Year Anniversary of the M1911!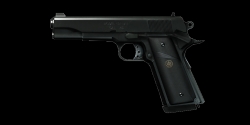 Did you know that the M1911 was the standard issue sidearm for World War I and II, the Korean War and the Vietnam War? In fact, 1.9 million M1911's were manufactured during World War II. The M1911 is still used today by some special forces groups thanks to its slim design and high stopping power.
Get your PERMANENT M1911 MEU!
Events
Ongoing: Spring Training!
We're getting the jump on spring and giving you something to get you through the rest of the school year! Starting this weekend and every weekend until further notice there will be +100% EXP and GP from 2pm until 6pm PST!
Get moving, soldier!
Black Market
Offer Ends Soon!
Get Netflix, Get NX!

You're a warrior of the modern age. You live war and think in tactical locations. Now even off duty you can keep your mind on the action by watching Hollywood's greatest firefights and fight scenes.
Sign up today!
News

March 2011 Fix List
As promised, we are continuing to aggressively fix long-standing and annoying bugs. We are happy to announce another sizeable list of issues that have been addressed in the March update, and you can expect to wave goodbye to another batch of bugs in our next update.
Squash those buggers!
MYST Supply Crates Reloaded
The Supply Crate MYST-N has been retired, and in its place, we will be bringing you a new and improved version on a monthly basis! Each month the name of the crate and the list of available items will change. March brings you the Supply Crate MYST-Alpha, featuring an updated list of available weapons, a chance to win permanent NX-Rare and retired NX Standard weapons, and much more!
Get yours today!
Item of the Week

MG42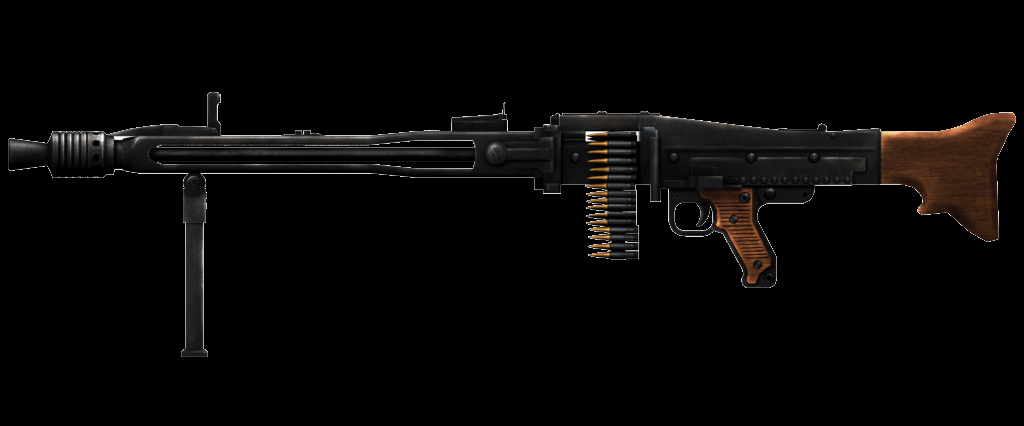 Here's what some of your fellow Combat Arms soldiers said:
"MG42, This is the Great Mg, Lighter then the rest, but deadlier then most, It has an Accurate firing rate, Which makes it GREAT for fireteams, and Close Quarter matches like Junk flea or the occasional Cold Seed, Perfect for anyone to get some nice kills and experiance." -- Adam E.

"The newest machine gun is pure beast. Faster fire rate than the K3, amazing spread, and it looks awesome. The design is very unique. It looks like a cross between the M90 and the RPK. I would highly suggest this gun for Cabin Fever because of its spread and fire rate. It even does pretty well in hallways in most maps like Sector 25 and Death Room. Definitely a gun worth trying out." -- Slaven H.

"This gun is cool cause i dont think this gun does anything besides penetrate zombie skull all day, i got my highest combo kill on cabin with this gun mannn, its tight, no doubt, and on top of that! Look at its furbished wooden exterior man! Does that not make you just wanna pick it up and blow someones spine in half with it." -- Andres M.
Check out the discussion on Facebook
Basic Training
New to the Weekly Briefing? Welcome to basic training, maggot! This is where we direct you to areas of interest and give you tips on things that recruits should really know in order to become effective in the fight faster! This week's question:
What is the World Cooltime System?
The World Cooltime System is an in-game global timer that acts as an auto-balancing feature. It prevents repetitive use of specific powerful special or support items that affect a current round of combat. When one of these items, such as the Airstrike Designator-LGB, becomes activated, a timer appears that notifies players when the item can be used again. All players in game, regardless of team, are affected by this timer. For the Airstrike, this timer appears in the top-right corner under the Battery Charge/Radar on the HUD.
If more than one player has an item that relies on the World Cooltime System, whether or not they are on the same team, whoever successfully activates the item first will get to use it. Therefore, two players cannot use the item simultaneously.
All players will see the World Cooltime System timer. All players must wait for the timer to complete even if they are ready to use their item. When the timer is completed, it will simply vanish from the screen, allowing players to use this item once more.
Combat Arms FAQ
The official Nexon Support site
Community Spotlight

Combat Arms Wiki
When you need to know something about Combat Arms, there's no place better to find out than the Combat Arms Wiki. This wiki is the result of a lot of dedicated CA players who work on their own to provide a great service to the community. We'd particularly like to point out the hard work of H_Fern, WingZeroKai, TallgeeseIII, Drkdragon66, and BlueChoco. We'd also like to congratulate the site's lead administrator, ZeroExalted, for his recent admission into the Combat Arms Hall of Fame. His induction is representative of everyone who has contributed to the Combat Arms Wiki. We salute you all!
Combat Arms Wiki!
Hall of Fame: ZeroExalted
Ready for combat, soldier?
Get some NX today!
Interested in even more action?
Get FREE NX by completing this offer!
__________________________________
BTW GUYS this wasn't a simple copy and paste I literally put the images, font sizes, text colors in my self lol this took me a while Also the links work too! Your welcome I thought this was the best update yet!